Posts: 137
Joined: Sat Jun 29, 2013 10:44 am
Location: Oregon
I saw this on a coin site and thought I would share.
https://img1.etsystatic.com/000/0/5659229/il_570xN.281874775.jpg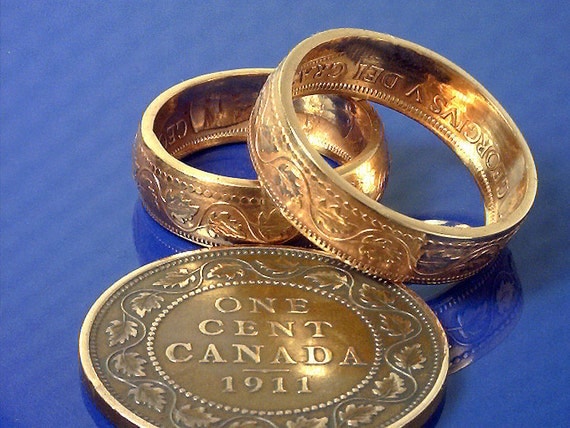 ---
Posts: 6
Joined: Tue Jan 19, 2016 8:09 pm
---
I have one like that size 10. If interested,let me know. Sorry for the late reply,just wake up from hibernation.
---
I once saw at an auction over 5000 large cents as a bulk lot being sold off...

I tried to aquire it because I was going to take them and make 'em into rings of different sizes and give them out as a parting gift at my wedding...

I went pretty DEEP with the bids but someone wanted them a whole lot more.... In hind sight I'm glad it didn't pan out.... or I'd still be in my shop making these... they do take a little while...
---
---
I also make coin rings.. If anyone is interested you can just PM. Ill give you great prices and you can make bulk orders. I have everything from provincial quarters to silver dollars and large cents.

Lots of different dates.
---